Mr. Usmani is a seasoned professional with over 30 years of experience in sales and marketing. Throughout his career, he has demonstrated excellent skills in various sectors, successfully planning and developing marketing and sales teams. His expertise lies in designing and implementing effective marketing strategies, managing pricing and product promotion, and showcasing proven strengths in corporate strategy.
One of Mr. Usmani's notable achievements is his ability to increase sales revenues and consistently exceed targeted sales goals. He has a knack for cultivating profitable and productive business relationships, which has contributed to market development and organizational success. With his natural negotiation skills, Mr. Usmani always strives for win-win situations, ensuring that all parties involved benefit from the outcome.
Furthermore, Mr. Usmani's approach to decision-making is rooted in detailed market research. By formulating strategies based on comprehensive analysis, he has consistently made informed choices that yield positive results. Additionally, his caring attitude towards subordinates and colleagues has fostered a positive work environment and has contributed to the overall satisfaction of those he works with.
Overall, Mr. Usmani's extensive experience, excellent sales and marketing skills, and commitment to success make him a valuable asset to any organization. His ability to lead teams, develop effective strategies, and deliver exceptional results is a testament to his dedication and expertise in the field of sales and marketing.
Introducing our esteemed Director, a remarkable leader with a wealth of professional expertise in business and philanthropy. With an impressive record of executive leadership achievements, she exemplifies the essence of success and possesses an exceptional talent for creating a lasting impact.
Our Board Director upholds principles of integrity and credibility, ensuring that every decision is guided by ethical standards and transparency. Driven by a relentless pursuit of advancement, she actively contributes to strategic governance initiatives, propelling the organization toward new levels of success.
With her ability to inspire, connect, and steer organizations toward excellence, she truly stands as a force to be reckoned with in the realms of executive leadership and strategic governance.
Shashank Sahani, our esteemed General Manager, is a Hotel Management graduate with 15 years of experience in sales and operations. His previous roles, including Director of Sales at Ascot Hospitality, demonstrate his expertise in managing crucial phases of hotel projects. With his well-rounded skill set, unwavering commitment to excellence, and dedication to customer satisfaction, Shashank brings invaluable contributions to our hotel and the hospitality industry as a whole.Throughout his career, Shashank has demonstrated his expertise in managing crucial phases of hotel projects, including pre-opening, launching, and compliance.
With a degree in hotel management and 12 years of experience in hotel operations and sales, Deep brings a wealth of knowledge and expertise to the role. Having worked in various positions, including Assistant Manager of food and beverages at Lemon Tree, Senior Captain at Radisson Blue and Seven Seas Hotel, and operation manager for Dynasty Resorts, Deep has gained valuable insights into different aspects of the hospitality industry.
One of Deep's notable strengths is their experience in handling pre-opening, launching, and compliance phases for hotel projects. This means that Deep is skilled at overseeing the initial stages of a hotel project, ensuring all necessary preparations are made before the grand opening. This includes tasks such as staffing, training, setting up operational procedures, and ensuring compliance with industry regulations and standards. Deep's expertise in these areas greatly contribute to the success of our resort.
Meet Mr. Mohd Arif, a seasoned Senior Chef with over 10 years of experience in the culinary arts. His passion for food and talent in the kitchen have led him to excel in the restaurant business. Throughout his career, Chef Mohd Arif has had the opportunity to work at several esteemed restaurants, honing his skills and expanding his culinary repertoire.
With a genuine enthusiasm for the art of cooking, Chef Mohd Arif is always excited about the harmonious blend of nutrition and taste that can be achieved through culinary creations. He approaches his role with a deep appreciation for the goodness and flavors that food can offer. As the responsible individual, Chef Mohd Arif utilizes his culinary expertise to craft appetizing dishes that are a delight to savor.
Whether it's experimenting with new ingredients, developing innovative recipes, or perfecting classic favorites, Chef Mohd Arif's dedication and creativity shine through in his culinary creations. His extensive experience and passion for food make him a valuable asset in any culinary setting, ensuring that the dishes he prepares are not only visually appealing but also a pleasure to indulge in.
Arvind Rao is a highly skilled IT professional who brings a wealth of experience and expertise to his role as IT Head. His commitment to excellence, ability to foster collaboration, and dedication to customer service make him a valuable asset in the field of information technology.
A dynamic and diligent IT Head with an impressive track record of over 15 years in the field of information technology. Arvind possesses exceptional organizational, problem-solving, and communication skills, which he effectively utilizes to collaborate with multiple departments, institutions, and the general public in order to advance the cause of information technology and garner support.
Meet Ms. Alka Pandey, a highly capable HR manager with five years of experience in the industry. In her role, she effectively manages and directs human resource functions, ensuring the development and implementation of policies and procedures that align with the organization's goals.
Ms. Alka Pandey is responsible for overseeing various aspects of human resource management, including recruitment, employee development, payroll administration, employee relations, and conflict resolution. She  actively plans for new staff interviews and selects candidates who will contribute to a healthy and thriving workplace culture. By carefully evaluating candidates' qualifications and fit with the organization's values, she plays a crucial role in cultivating a diverse and inclusive workforce.
Ms. Alka Pandey is a skilled HR manager who possesses a deep understanding of human resource management. With her ability to oversee various HR functions, guide recruitment processes, and provide strategic counsel, she plays a vital role in creating a positive and thriving work environment for all employees.
Shweta Mishra, a Digital Marketing Manager with six years of comprehensive expertise, has demonstrated a successful track record in creating, managing, and executing digital marketing programs while achieving targeted goals through well-crafted campaigns.
Shweta's strength lies in designing and executing client-centered initiatives that effectively enhance brand presence and recognition. By understanding the unique requirements and preferences of clients, Shweta can develop marketing strategies that cater to their specific needs, resulting in increased brand visibility and awareness.
 Shweta's expertise in communication and coordination enables her to guide the team effectively and leverage their diverse talents to achieve outstanding outcomes.
Puran Chand is a meticulous and effective team leader with an impressive 15 years of experience in materials management. As a committed chain management expert, Puran brings extensive knowledge and expertise in various aspects of the supply chain.
One of Puran's key strengths lies in price negotiation, which plays a crucial role in optimizing costs and maximizing profitability. With a deep understanding of market dynamics and trends, Puran is adept at identifying opportunities for cost savings and securing favorable pricing terms with vendors and suppliers.
Puran's thorough awareness of budgetary constraints and market demands is a testament to their strategic mindset. By aligning materials management strategies with budgetary considerations and market trends, Puran ensures optimal resource allocation and maintains competitiveness in the market.
Overall, Puran Chand's extensive experience in materials management, combined with expertise in price negotiation, logistical management, and vendor management, positions them as a valuable leader in optimizing supply chain operations and achieving organizational goals.
Prachi is a highly skilled and experienced hotel management graduate with over 10 years of expertise in the field of hospitality services. With a strong focus on hotel housekeeping operations, Prachi possesses a deep understanding of the intricacies involved in maintaining cleanliness, orderliness, and overall guest satisfaction. As a thorough professional, Prachi is known for her cost-efficient approach to housekeeping, ensuring optimal resource allocation while upholding high standards of cleanliness and hygiene. Throughout her career, Prachi has worked with renowned establishments such as Holiday Inn, Ramada, Howard Park, Plazam, Jukaso LT Suites, and the IRCTC executive lounge, gaining valuable experience and delivering exceptional service in each role.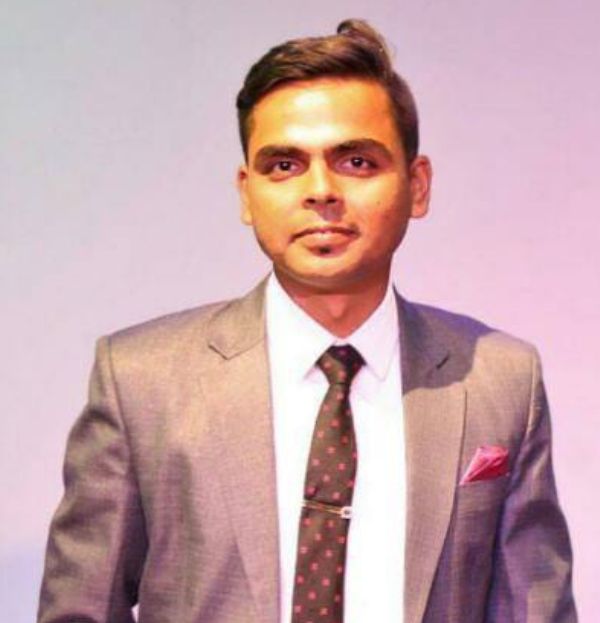 Gautam is a trained and highly skilled salesperson dedicated to generating maximum revenue for the business by surpassing target sales and profit margins. His primary focus is on solidifying relationships with both established and prospective clients through effective sales strategies. Gautam actively undertakes promotional activities to enhance the visibility of hotel products and services, thereby expanding the client base. He consistently strives to contribute to the growth of the company and remains committed to furthering its success.
ZaheerFarooqui, a seasoned advocate, has gained extensive experience in providing legal consultancy and advisory services while maintaining a result-oriented approach and adhering to ethical practices. After completing his LLB degree in 2005, he began his practice in the Muzaffarnagar Court in 2007. Since 2012, Zaheer has served in licensing and legal roles for numerous companies based in Noida, including his role as a Legal Advisor to the UB Group Of Companies. Currently, he practices in the esteemed Allahabad High Court, showcasing his dedication to his profession and continuous growth in the field of law.